Halloween at Onanda, Saturday 10/26/19 at 2 pm
Ghosts and Goblins, Witches and Wizards, Dragons and Dinosaurs, Princesses and Knights…the parade of kids in their costumes is as varied as one's imagination. Walking from one cabin to another, kids are entertained with a variety of activities…cut, fold and glue a bat or a witch to take home… pick a favorite pumpkin from the pumpkin patch, listen to Halloween stories, dress up as a firefighter, climb inside a fire truck, run after gigantic magic bubbles, play games, and all the while goody bags get filled with lots of treats. The end result is Big Smiles all the way home!
This year, a special added attraction will be Bristol Mountain's Mobile Aerial Adventure Park, an exciting and energizing climbing adventure for kids. "The Mobile Park has 8 unique and exciting elements. Participants are 6 feet above the ground and the climbing course is ideal for children ages 4 to 12. All participants are connected to a continuous safety system in full body harnesses so participants can never be unattached." Parents will need to sign a waiver for their child's participation. This attraction is free of charge.
The Town of Canandaigua's fourth annual Halloween@Onanda Park will be held RAIN or SHINE…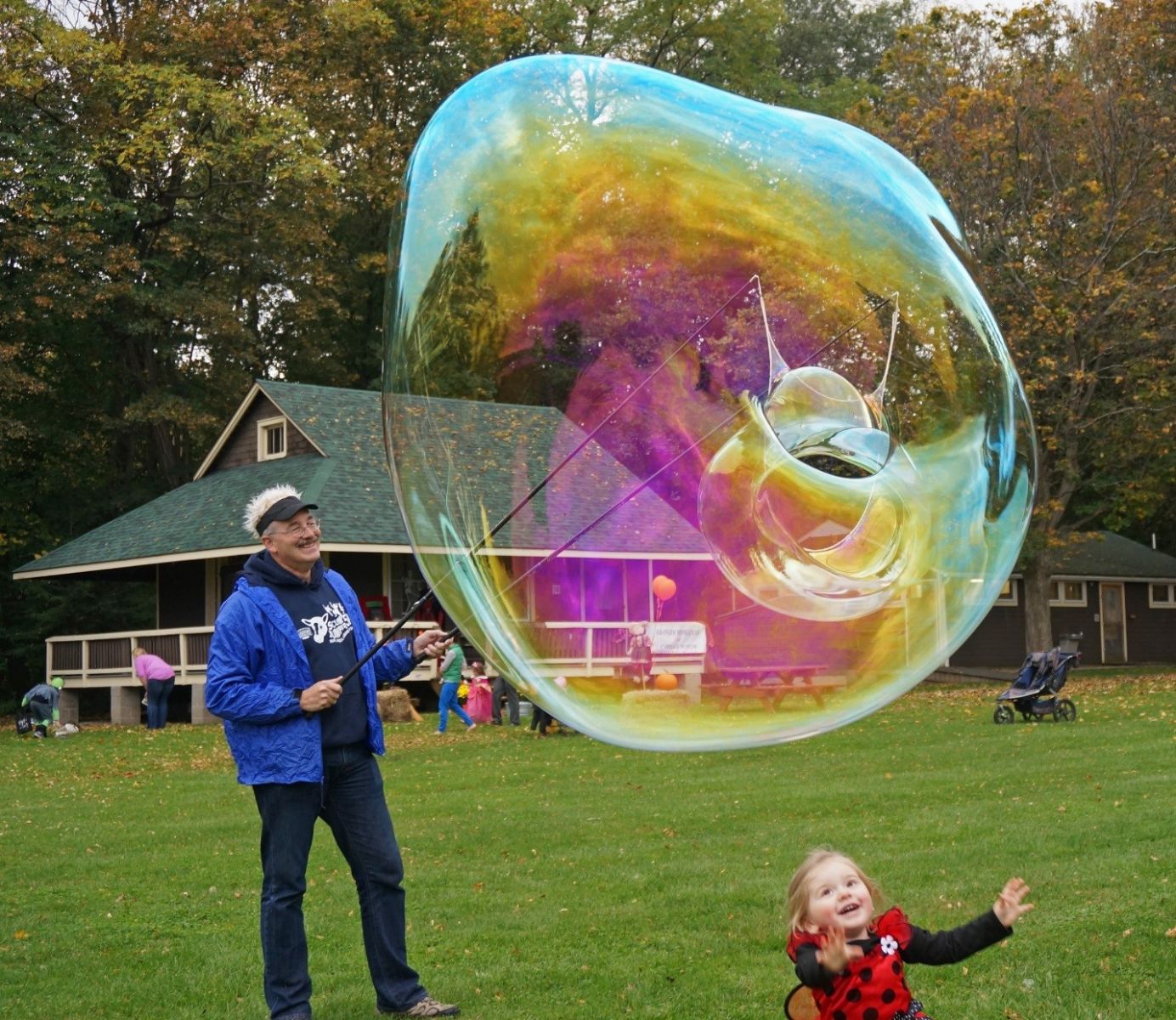 Indoors or Outdoors, Saturday, October 26, 2019 from 2-5 p.m. Onanda Park, 4965 County Road 16.
The Town of Canandaigua welcomes you to attend this FREE, FUN, Family-Friendly event which is Open to the Public. Wear your costumes and bring your children for a fun time of trick/treating, games and crafts at the decorated lakeside cabins, sponsored by community organizations: Canandaigua Rotary, Canandaigua Kiwanis, Canandaigua Community Action Team (CCAT), Bristol Mountain Aerial Adventures, Wood Library, Cheshire Volunteer Fire Department, Town Parks & Trails, Storytelling by Mary Ferris, Music and songs by Fred Goodnow and Priscilla Crawford, Magic Bubbles by Kevin Reynolds, and Refreshments compliments of Wegmans. Canandaigua Academy volunteers from Interact Club and National Honor Society will set the pace for a Spooktacular Day!
Limited Parking is available lakeside and upland at Onanda Park.
For more information, please contact Canandaigua Town Hall at 585.394.1120
Related Posts:
Into the Woods, Conserving Your Forest